Don't leave your cables hanging
Tether cables to the bar with zip ties or hook and loop straps 

Choose from 3 models for most applications
Crossbars are designed for static mounted equipment
Fits any 2Post, 4Post rack
Works with standard 19" EIA-310 standard rack

Compatible with square, round or threaded hole racks

Mounting hardware is included
Cabling crossbars are used to secure cables for all types of equipment. They are typically used with equipment on static or non-sliding rails. If used with slide rails, cables need to be disconnected from the equipment before it is slid out.
Cabling crossbars are available in several different types, depending on the amount of cabling to be secured. Heavy duty cabling crossbars are designed for UPSs that typically have large cables with no method to secure them. The smaller cable crossbars work well with 1U and 2U servers.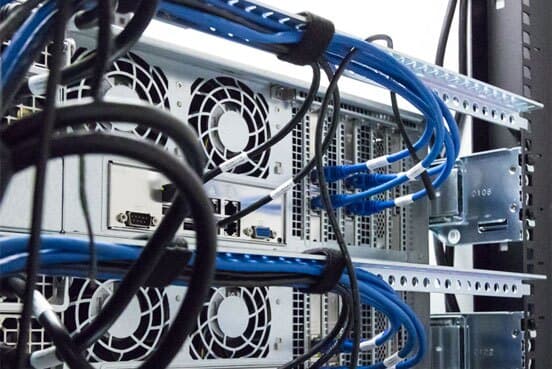 Rear Cable Management
This cable management option allows maximum use of the U space by occupying the unused rear uprights for cable management.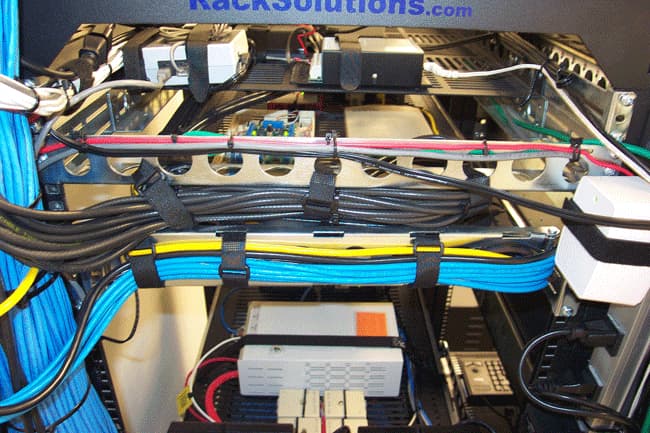 1UCROSSBAR-119-V in Action
Heavy Duty Cable Management Bar mounted on the top/back of an Open Frame Rack.
More Information
Finish
Zinc Plated
CMA - Compatibility
Universal
Synnex Part Number
1UCROSSBAR-119-V - 5702098 CROSSBAR-121 - 5702100 CROSSBAR-121-QR - 5702103
Ingram Part Number
1UCROSSBAR-119-V - VP5088
Tech Notes
Three methods to attach to your equipment:
1. Lanyard
2. Adhesive bracket
3. Equipment cables

Orientation
Horizontal
Amazon ASIN
1UCROSSBAR-119-V = B00LV8R60C CROSSBAR-121 = B00UVKBVTS CROSSBAR-121-QR = B00UVKBYDG
RoHS Compliant
Yes
Assembly Notes
Phillips head screwdriver required (except for tool-less model).
TAA Compliant
Yes
We found other products you might like!