4U Flush Mount Conversion Bracket 2-Pack (26in Deep) with 2U Adapter Brackets 4-Pack (2 bends, 0.59in Deep)
Fits any 19", 2 Post racks
Universal square holes
Compatible with most slide rails
Dell, HP, IBM compatible
Flush mount a server in a 2 Post rack
Mounts 2U - 7U servers
Provides 4U of rack mount space
Alternative to a centre mount kit
2 Post server rack must be supported
Alternate Products
Note: The server chassis + rail kit can not exceed 17.72" to be compatible.
The flush mount conversion kit from RackSolutions allows servers using 4Post rails to be mounted in 2Post, Telco racks. When front space is limited, this kit provides an alternative to the common center mount kits. The flush mount kit provides 4-point corner attachments to allow most OEM rails to be used. The flush mount kit provides 4U of 4Post rack mount space in a 2Post rack.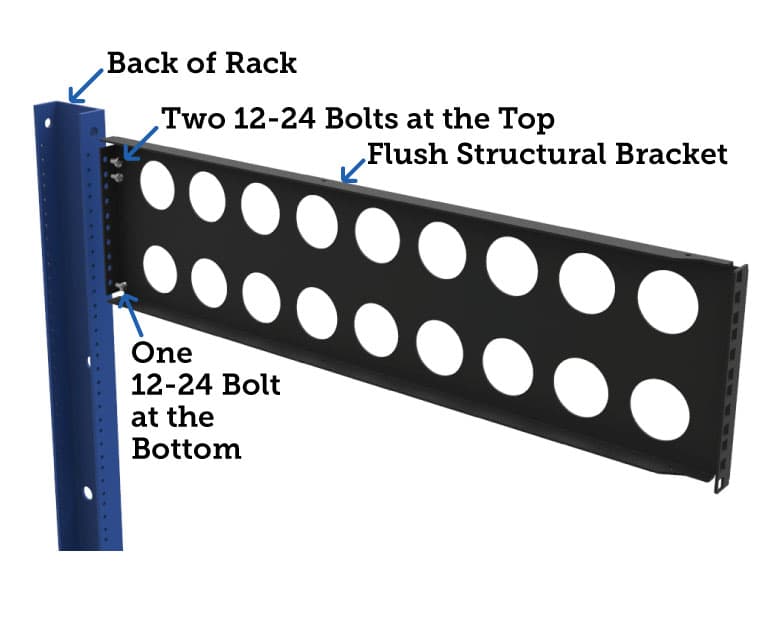 4UKIT-003 Installation
Easy installation of the 4UKIT-003, allows 4U of space to flush mount in a 2 post rack.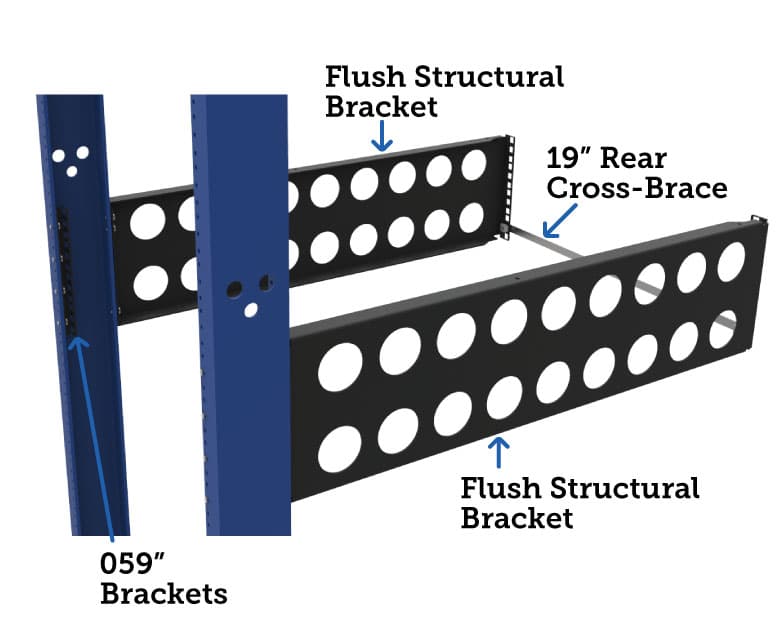 Flush mount conversion kit features
The flush mount conversion kit has a bracket for mounting into the front of the rack uprights. Next, is the rear cross brace to strengthen the kit while mounting equipment flush.All mounting hardware is included.
More Information
Finish
Black, textured, powder coat
Rack Units
4U
Included Hardware
(2) Large, support brackets
(2) Small, support brackets
12-24 cage nuts, bolts and pan head screws
Assembly Notes
Philips head screwdriver required
Flat head screwdriver or 3/8" nut driver required

RoHS Compliant
Yes
Hole Type
Mounts to a round hole, 2Post server rack
Provides EIA standard 3/8" square holes
Amazon ASIN
B000290ZAY
Bracket Dimensions
7" x 26.788" (178 mm x 660 mm)
TAA Compliant
Yes
We found other products you might like!